Pumpkin Spice loves her new life as a classroom pet!
E-TAILS NEWSLETTER

Thanks to Supporters Like You, One Rabbit Rescued from Cruelty Now Has a Home in a Tempe Elementary School!
Four months after AHS and the Gilbert Police Department rescued 166 rabbits living in horrific conditions, one of those rabbits has a new home at Meyer Montessori of Tempe Elementary School District! Pumpkin Spice, a 1-year-old Shorthaired Rabbit, now teaches school children about the responsibility of caring for a pet and inspires compassion for animals.
First Pups of the Year!
The litter of four girls and one boy was born to Aphrodite, a three-year-old Pit Bull Terrier, who was rescued by an AHS Emergency Animal Medical Technician™ in December of 2019 after she was abandoned in a backyard with two other dogs.



Pillows of Hope
This holiday season, children being cared for at Phoenix Children's Hospital got something a little extra special. AHS partnered with local business Petsunami to donate ultra-soft, "adoptable" pet pillows to patients in Phoenix Children's Hospital's Center for Cancer & Blood Disorders.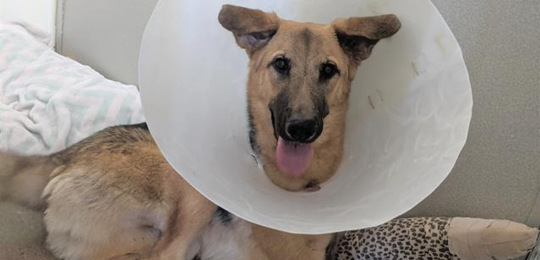 Interested in Fostering Petra?
Hello Foster Heroes, my name is Petra and I sure could use a loving foster home to help care for me while I recover from kennel cough and a fracture. Do you think I can stay with you until I am feeling better? I will need foster care until at least January 29th, 2020, and may need to stay a few additional weeks, depending on how quickly I heal.

Foster homes help our pets heal and save lives. Foster Heroes expand our capacity for care, providing temporary homes for 400-800 pets at any given time. Interested in becoming a Foster Hero to Petra? Call 602.997.7585 Ext. 2086 or click here to get started.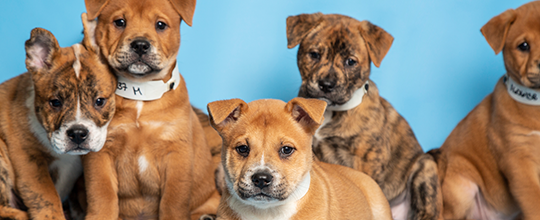 Upcoming Events
20% Off Dog Training Classes
Whether you're looking to teach your dog the basics or hoping to hone special skill areas, we have a class for you.
Book before Friday, January 31

Adoption Event & Fundraiser: Dogs' Day at Desert Botanical Garden
Stroll through Garden trails with other dog lovers while benefiting the homeless pets of AHS!
Saturday, January 18, 8:00 a.m.-2:00 p.m.

Pet Wellness for Veterans: 2020 Maricopa County StandDown
AHS and other partners of Vets of Vets' Pets are offering Arizona's pet-owning veterans resources for veterinary care!
Thursday, January 23-Friday, January 24, 7:00 a.m.-4:00 p.m.

Public Volunteer Event: Help Homeless Pets!
Make an impact by crafting cat toys, making dog treats, and more!
Saturday, February 8, 9:00 a.m.-11:00 a.m.

Unsubscribe from receiving email, or change your email preferences.