Despite a few minor abrasions no one would guess that Rocky had nearly used one of his nine lives this week.
E-TAILS NEWSLETTER

Rocky the 10-Month-Old Tabby was Rescued from a Car Engine!
It was a sweltering Arizona day, when AHS Emergency Animal Medical Technician™ Tami Murillo, alongside AHS Behavior Specialist Jason Davis, found themselves on an hour-long car engine rescue. Yet, it is the location of the rescue that is causing quite a stir.
First AHS Class 5 Felony Booking Since HB2671
A Phoenix man is facing stiffer animal cruelty charges under an Arizona law that took effect a month ago. A medical exam found that a pug named Miso — an emotional support animal — had two broken ribs, pelvis, tooth and other injuries.

Local Shelters Have Reduced Euthanasia and Intake Tremendously Since 2012
Euthanasia has decreased by 87 percent and intake has decreased by 44 percent in local shelters. As a member of the Alliance for Companion Animals and partner within the Fix.Adopt.Save. initiative, AHS is happy to share this amazing news!
Interested in Fostering Jackson?
Hi all! My name is Jackson and I am in need of a foster home because, as luck would have it, I have come down with a kitty cold called upper respiratory infection. I should need foster care until around October 27th. Do you have room for an older guy?

Foster homes help our pets heal and help save lives. Interested in becoming a Foster Hero to Jackson? Call 602.997.7585 Ext. 1041 or click here to get started.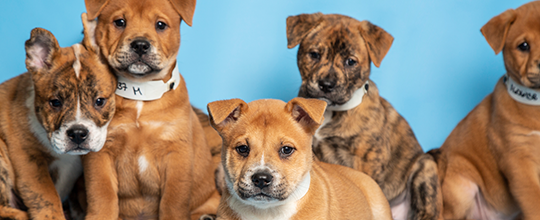 Upcoming Events
6th Annual Pittie Palooza
Saturday, October 19, 10:00 a.m.-2:00 p.m.

Foster Open House
Saturday, October 19, 10:00 a.m.-11:00 a.m.

Public Volunteer Event: Help Homeless Pets!
Saturday, October 26, 9:00 a.m.-11:00 a.m.

Fundraiser: Howl-o-ween featuring The Big Dog Show
Sunday, October 27, 12:00 p.m.-4:00 p.m.

Pets On Parade: Holiday Drive To Save Lives
Saturday, November 2, 12:30 p.m.-1:00 p.m.

Dog Training Classes



Unsubscribe from receiving email, or change your email preferences.