Benny was shot in the face as a result of a homicide case in Phoenix.
Benny Survives After Being Shot in the Face
If the bullet had hit Benny a matter of centimeters to the left, he would likely not have survived. Lifesaving care in AHS' Second Chance Animal Trauma Hospital™ has him on the road to recovery.
Read More
Animal Welfare 101
Knowing what actions you can take and what is legally allowed when it comes to pets in need can be confusing. Check out these tips to keep pets safe.
Read More

Dog Reunited with Family in New Mexico
Steve had been missing from his home in New Mexico for almost one week, and somehow found his way to AHS. Thanks to a microchip, our Pet Reunite Specialist and a willing volunteer, Steve is back home.
Read More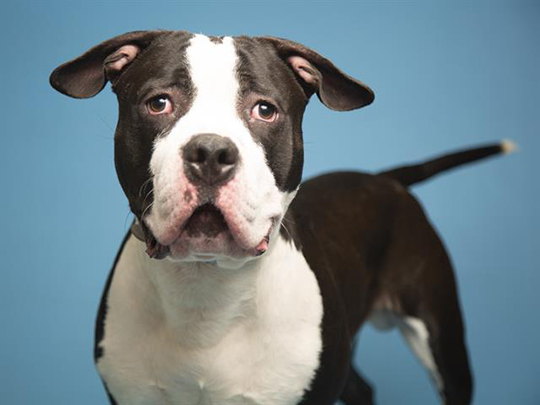 Interested in fostering Nitro?
Woof! My name is Nitro and I'm looking for a Foster Hero to love on! I am recovering from kennel cough and would love to spend time with you. Can I come hang out at your place for a bit? My anticipated return date from foster is around July 22.

Foster homes help our pets heal and help save lives. Interested in becoming a Foster Hero to Nitro?
Call 602.997.7585 Ext. 1041 or click here to get started.

Unsubscribe from receiving email, or change your email preferences.