When Candy arrived at AHS, she appeared very lethargic and was suspected to have head trauma.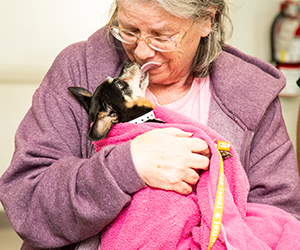 National Pet ID Week: Candy's Homecoming!
When Candy arrived at AHS, she appeared very lethargic and was suspected to have head trauma. Though she had a microchip, the phone numbers on file were no longer in service. Fortunately, there was also an address listed, and our transport team was able to locate her family and the two were shortly reunited! Candy's story reminds us that it is just as important to update your pet's microchip as it is to have one at all...[Read More]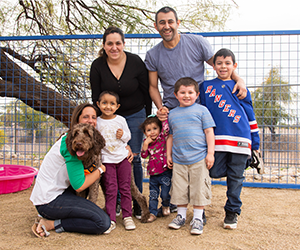 Maui and Lily Reunited After Cancer Treatment



5-year-old Lily and her Labradoodle mix, Maui, were reunited after eight months apart while Lily underwent cancer treatment in New York City...[Watch Video]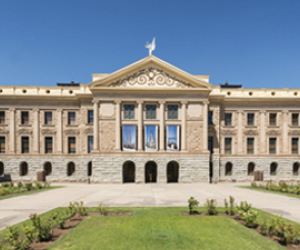 Success! HB2671 Continues To Advance



House Bill 2671, which strengthens penalties for the most heinous acts of pet abuse, passed 20-9 in the Arizona Senate recently. We are one step closer to the finish line thanks to an outpouring of support from our most steadfast supporters. The bill will move to a full House vote soon. We'll need your voice again to be sure this is signed into law. Sign up for alerts on how you can make your voice heard at azhumane.org/advocacy...[Read More]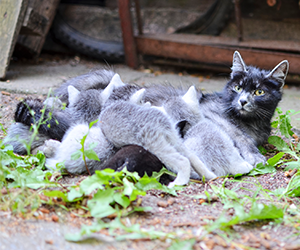 Don't Kit-nap Kittens!



When we find a litter of kittens, our good-hearted instincts tell us to rush to the aid of these fragile felines. Thankfully, human intervention is typically not required. In fact, the best thing we can do is leave the kittens alone. Mom will likely return shortly, and it's critical that the kittens remain in her care as she offers the best chance for survival. If you find kittens and are extremely certain that they are orphaned, you can then step in and help by caring for the kittens until they're old enough to find homes...[Read More]


Interested in fostering Sadie?
Hi all! I am Sadie...an older gal in need of a foster home for just a little while. I have some GI issues and am also a little underweight, but I'm the best temporary friend you'll ever have! I should be all ready to come back to find my furever home by May 2nd.

Interested in becoming a foster hero to Sadie? Call 602.997.7585 Ext. 1041 or click here to get started.
The Selena Experience
Friday, May 3, 7:00 p.m.-11:50 p.m. - More Info
Public Volunteer Event: Help Homeless Pets!
Saturday, May 18, 9:00 a.m.-10:30 a.m. - More Info
Animal Ed-ventures Summer Camps
JUNE-AUGUST 2019 - More Info
Dog Training Classes - More Info


Unsubscribe from receiving email, or change your email preferences.