Pets From a Suspected Cruelty Case Need Your Help!
19 Pets Seized From Suspected Cruelty Case – Foster Heroes Needed
AHS has been caring for 13 Chihuahuas ranging in age from 2-7 years, five cats and one rabbit who were removed from a home in Mesa in mid-January by the Mesa Police Department and Mesa Animal Control...[Read More]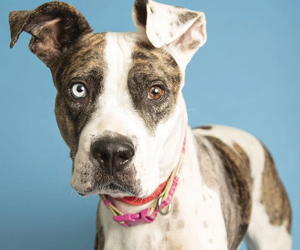 From Fractured Leg to Forever Home



Jeri arrived at the Arizona Humane Society with a badly fractured leg through our New Hope Program, in which AHS partners with Maricopa County Animal Care and Control to transfer in pets who need our help...[Read More]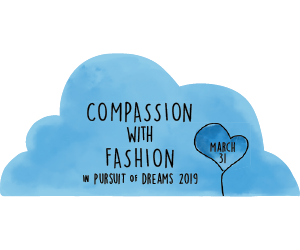 Furry Fashion is Back!



Join the Arizona Humane Society on Sunday, March 31, 2019 for the 21st annual Compassion with Fashion presented by PetSmart Charities. More than 1,000 of the Valley's most elite, pet-loving philanthropists will gather at the JW Marriott Camelback Inn Resort and Spa for a one-of-a-kind afternoon complete with seated luncheon, silent and live auctions and designer fashion show, presented by My Sister's Closet, which celebrates the indescribable joy that pets bring into our lives...[Read More]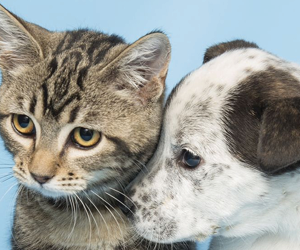 $20 Spay/Neuter!



In celebration of Spay/Neuter Awareness Month, AHS' Veterinary Clinics are offering $20 spay/neuter surgeries for appointments booked in the month of February, courtesy of Circle of Friends!...[Read More]


Interested in fostering Sebastian?
Hello Friends out there! My name is Sebastian and I am told that I am a very sweet boy...and who am I to think otherwise, because I most certainly am! I was ready to go up for adoption and find my family, but then I came down with an upper respiratory infection and the sniffles. So I need the help of a foster hero to recover so I can find my furever home.

Interested in becoming a foster hero to Sebastian? Call 602.997.7585 Ext. 1041 or click here to get started.
Fundraiser: Fourth Annual Pints for Paws at Uncle Bear's Finale
Saturday, February 16, 11:00 a.m.4:00 p.m. - More Info
Reading Fur Fun - Campus For Compassion
Saturday, March 2, 10:00 a.m.11:00 a.m. - More Info
Public Volunteer Event: Help Homeless Pets!
Saturday, March 16, 9:00 a.m.-10:30 a.m. - More Info
21st Annual "Compassion with Fashion" Fundraiser and Luncheon
Sunday, March 31, 11:00 a.m.-2:00 p.m. - More Info
Dog Training Classes - More Info

Unsubscribe from receiving email, or change your email preferences.