Every day, hundreds of lost and stray animals end up in county shelters.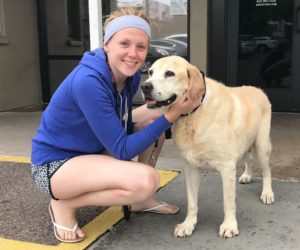 Champ and Oliver Reunited with their Families at AHS!
Champ, a 14-year-old Lab, and Oliver, a 9-month-old kitten, are two recent happy reunion stories. We are hopeful that our recent partnership with Maricopa County Animal Care and Control brings more pets home than ever before, and that pet owners get their pets microchipped and properly tagged with updated information...[Read More]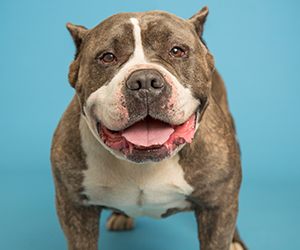 8 Things To Know About Pit Bulls



Most of what you read about Pit Bull dogs is likely along the lines of Pit Bull Attacks Child or Unprovoked Pit Bull Seriously Injures Chihuahua. These pups are portrayed in the news as unpredictable, aggressive and vicious. Like most stereotypes, however, this one is steeped in misinformation...[Read More]


Interested in fostering Giliigan?
Giliigan was found as a scared little stray inside of a car engine! He has some wounds on his paws but is otherwise healthy. Giliigan would like his foster to help him work on socialization though. Can he stay with you until October 23rd?

Interested in becoming a foster hero to Giliigan? Call 602.997.7585 Ext. 1041 or click here to get started.
Halloween Spooktacular Pet Costume Contest
Friday, October 19, 6:00 p.m.-8:00 p.m. - More Info
Kendra Scott Gives Back: 20% of Proceeds to Benefit AHS!
Saturday, October 20, 2:00 p.m.-5:00 p.m. - More Info
AHS Public Volunteer Event: Tricks for Treats
Saturday, October 27, 9:00 a.m.-11:00 a.m. - More Info
Dog Fashion Show at Bentley Scottsdale Polo Championship
Saturday, November 10, 1:45 p.m.-2:45 p.m. - More Info
Fundraiser & Adoption Event: Camp Bow Wow Grand Opening Paw-ty!
Saturday, October 27, 4:00 p.m.-8:00 p.m. - More Info
Dog Training Classes - More Info

Unsubscribe from receiving email, or change your email preferences.