Puppy found in dumpster recovering at AHS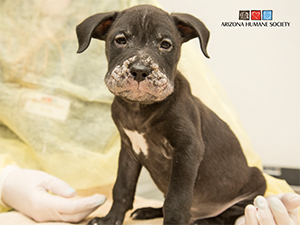 Puppy Found in Dumpster Recovering at AHS

A pit bull puppy found tossed in a dumpster by the Surprise Police Department is now in the care of the Arizona Humane Society's Second Chance Animal Trauma Hospital™. Our medical team has determined that the adorable little pup has puppy strangles, an autoimmune disease that affects the skin, but can resolve with medication...[Read More]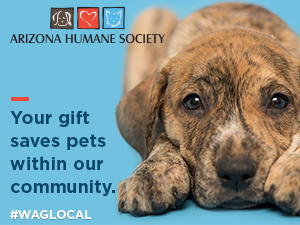 #WagLocal and Help Pets In Our Community



Did you know that AHS is not affiliated with the Humane Society of the United States or any other local, state, or national animal welfare organization?...[Read More]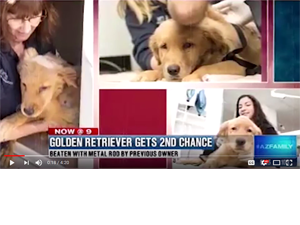 Video: Together, We Saved So Many Lives This Past Year



You had a profound impact on homeless pets in 2017. Here are just a few of our most memorable moments that were made possible because of you...[Watch Video]



New P.U.P. Park to Provide Sunnyslope Dogs with Play Area



AHS, along with PetSmart Charities®, Inc., the largest funder of animal welfare in North America, and Sunburst Landscaping, unveiled its interactive P.U.P. Park and Walking Path at AHS' Sunnyslope Campus on Tuesday, January 16, 2018...[Read More]


Interested in rescuing Holly?
Holly could sure use a home for the new year. This amazing four-year-old Bull Terrier came into our care as a stray with a large mass on her belly. The mass was removed by our Second Chance Animal Trauma Hospital™, but sadly, it tested positive for hemangiosarcoma, which is a form of cancer that is affecting her skin. While the large mass was removed, other lesions have since popped up and will need to continuously be removed over the span of her life.

Holly doesn't let this define who she is, however, and not only is her quality of life currently unaffected, but neither is her enjoyment of spending time with Arizona Humane Society staff and volunteers. Holly is a regular in the AHS offices, where everybody is rooting for her to find the patient and loving family she deserves. For more information, call 602.997.7585 Ext. 2156 and ask for animal number A569158.
20 Percent Off Group Dog Training Classes
BOOKED IN JANUARY - More Info

Dogs' Day in the Garden
January 20, 8:00 a.m.-2:00 p.m. - More Info

Reading Fur Fun - Campus for Compassion
January 20, 10:00 a.m.-11:00 a.m. - More Info

Walk-in Vaccination Clinic - $21 Vaccines
January 26, 8:00 a.m.-4:00 p.m. - More Info

Fundraiser: Third Annual Pints for Paws at Uncle Bear's
February 8-17 - More Info



Unsubscribe from receiving email, or change your email preferences.