Every so often, you hear how it takes a village to help a pet in need. Teddy's story is just one of those.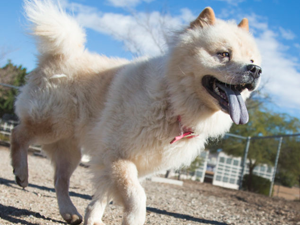 Chow Hit By Car Finds Home After 500 Days of Recovery

Teddy came to AHS in March of 2016 with severe injuries after being hit by a car. The 3-year-old Chow was unable to move and had a severely broken left leg and a luxated right hip. He required several surgeries in AHS' Second Chance Animal Trauma Hospital™ , yet his injuries ended up requiring a one-of-a-kind specialist and that is when Dr. Lirtzman of Arizona Canine Orthopedics & Sports Medicine at Animal Specialty Group of Scottsdale stepped in to help...[Read More]


Your Adoption Story Could Help Our Pets

If you've adopted a pet from the Arizona Humane Society, we encourage you to share your story with the Petco Foundation. If your story is selected as the grand prize winner, AHS will receive $100,000 in grants to continue doing what we do best – saving lives – and you'll win a $1,000 Petco gift card!...[Read More]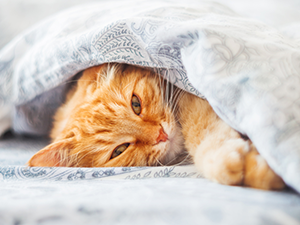 Urgent! Foster Heroes Needed For Cats and Kittens!



We are at cat-pacity with nearly 800 cats and kittens in our care and are in urgent need of foster heroes! Will you help provide a temporary home to a cat recovering from illness or injury or young kittens who need nurturing while they prepare for their special adoption day? Sign up for our easy online orientation to get started today!...[Read More]


50% Off Pet Adoptions This Friday & Saturday!



Our homeless pets are ready to become family members! AHS will host an adoption special this Friday, September 15 and Saturday, September 16 in which all cat, kitten and adult dog adoption fees will be 50% off, excluding puppies ages 6 months and younger...[Read More]


Interested in fostering Johan?
Johan was transported to AHS' Second Chance Animal Trauma Hospital™ in heat and respiratory distress. Upon arriving at the shelter, it was determined he had an upper respiratory infection, and will need foster care until approximately September 25th.
Interested in fostering Johan? Call 602.997.7585 ext. 1041 or click here to get started.
Dog Training Classes - More Info

Waggin' Wheels Mobile Adoption Event: The Furry Friends Fine Arts Festival
September 16, 8:00 a.m. - 12:00 p.m. - More Info

Dog Training: Dog Enrichment Seminar
September 23, 1:30 p.m. - 2:30 p.m. - More Info

Adoption Event: The Arizona Diamondbacks Baseball Game
September 24, 1:10 p.m. - 5:00 p.m. - More Info

Fourth Annual Pittie-Palooza
October 14, 10:00 a.m. - 2:00 p.m. - More Info

Unsubscribe from receiving email, or change your email preferences.