AHS Promotes Spay/Neuter...with Pet Condoms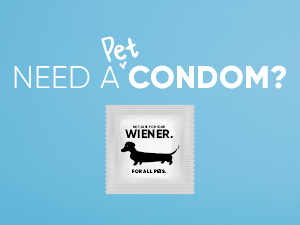 AHS Promotes Spay/Neuter…with Pet Condoms

Pet condoms are clever, and impossible.

This, we know. But we need you to know that the best way to save lives is to spay/neuter your pet. The Arizona Humane Society has partnered with Fix.Adopt.Save to distribute 5,000 "pet condoms" across the Valley that will inform pet owners of the importance of spaying and neutering their beloved pets....[Read More]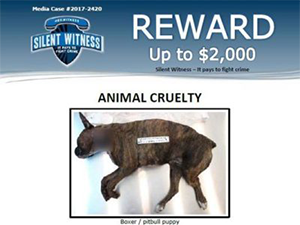 Silent Witness and AHS Offering Reward for Leads on Puppy Abuse Case



On Friday, March 31, 2017 at approximately 8:45 a.m., a deceased brown female Boxer/Pit Bill Mix puppy was found on Thomas Road between 22nd and 23rd Avenues in the westbound lane. The puppy had a rope tied on her front and rear limbs. She also had severe injuries and may have been dragged in the roadway...[Read More]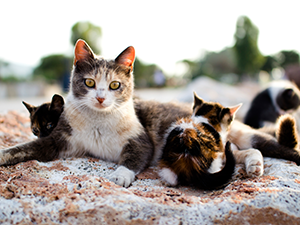 You've Found Kittens In Your Yard, Now What?



It is a question that gets asked hundreds of times throughout kitten season. Sadly, many shelters become too full to accept kittens who may be unsocial or too young to be put up for adoption. Here are five easy steps to help you navigate kitten season while also making a difference in the lives of our feline friends...[Read More]


Vets on Pets: Protect Your Pet Against Parvo and Distemper



Spring has sprung, and with the beautiful flowers and breezy weather comes the season for Canine Parvovirus (parvo) and distemper. See Dr. Bruce Bean's advice on recognizing the symptoms of parvo, as well as how preventable the deadly disease is...[Read More]


Interested in fostering Monet?
AHS was asked to take Monet from Maricopa County Animal Care and Control, and we quickly discovered how severe her medical condition was. Both of her front legs were broken! While she has been recuperating with us from her surgeries since the middle of February, she is looking for a foster home for several more weeks. We anticipate her to be recovered around April 29th. Monet weighs about 20 pounds.
Interested in fostering Monet? Call 602.997.7585 ext. 1041 or click here to get started.
Animal Cops Phoenix
Sunday mornings on Animal Planet
*Check your local listings - More Info

Dog Training: Taming Separation Anxiety Seminar
April 19, 6:00 p.m.-7:00 p.m. - More Info

Online Foster Hero Orientation
April 20, 8:00 a.m.-5:00 p.m. - More Info

Adult Event: Victory Vets Unleashed
April 29, 6:30 p.m.-8:30 p.m. - More Info

Reading Fur Fun: Superhero Day
May 20, 10:00 a.m.-11:00 a.m. - More Info

Unsubscribe from receiving email, or change your email preferences.