When Ashton came into the Arizona Humane Society's Second Chance Animal Trauma Hospital it was clear that he had a long road ahead.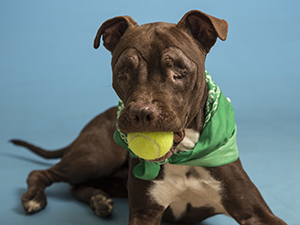 A Second Chance for Ashton

When Ashton came into the Arizona Humane Society's Second Chance Animal Trauma Hospital, he was exhausted, dehydrated and had suffered severe trauma which resulted in the loss of both of his eyes...[Read More]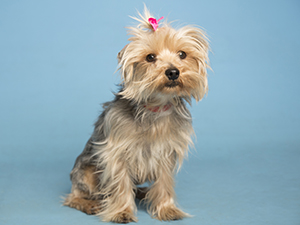 Yorkie Recovering From Dog Attack Ready to Find Paradise at Compassion with Fashion



When 4-year-old Sadie was found by our Emergency Animal Medical Technicians™, the stray Yorkshire Terrier was matted, covered in ticks and suffering from wounds on her face and ears after being attacked by another dog...[Read More]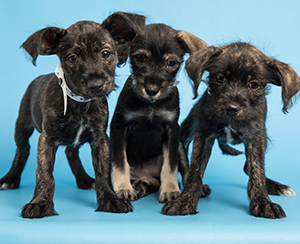 Arizona Animal Legislation Update



This year's legislative session is shaping up to be one for the record books. On one paw, we're poised to save the lives of countless Greyhounds through legislation that effectively ENDS live racing in Arizona. On the other paw, we're fighting relentlessly to make sure the state doesn't roll back the good work our partner cities of Phoenix and Tempe have done to end puppy-mill retail sales in their communities...[Read More]


Furry Family Fix Program



Have an unexpected litter? Furry Family Fix can help! Under the Furry Family Fix program, AHS will waive the surrender fee for litters of puppies and kittens, while offering the pet owner a free spay/neuter voucher, through our Circle of Friends, for the litter's mom and/or dad that can be used at one of our public clinics...[Read More]


Chloe, a British Shorthair, has the quickest paw in the West. Her golden eyes swell with excitement and her white whiskers start twitching the moment she notices a ribbon or pipe-cleaner creeping close by. A millisecond later, the taunting toy is in her grasp. Patiently perched on a shelf or a cat condo, this stealthy feline uses her stalking abilities to carefully craft a plan to ambush a pesky laser light. No matter if she's playing or relaxing, Chloe is always purring with delight. She's not the type to sit on your lap, but she loves a good neck scratch and delivers head bonks as a way to show her appreciation. Chloe is waiting for a home at our Sunnyslope Campus and her adoption fee is only $20.
Waggin' Wheels at Petco
Mar. 18, 3 p.m.-7 p.m. - More Info

Foster Hero Orientation
Mar. 19, 12 p.m.-2 p.m. - More Info

Healthy Tails Mobile Veterinary Clinic
Mar. 29-31, check-in starts at 6:30 a.m. - More Info

Compassion with Fashion: Paws In Paradise
Apr. 3, 11 a.m.-2 p.m. - More Info

It's Hip to Snip
Apr. 14, check-in starts at 6 a.m. - More Info


Unsubscribe from receiving email, or change your email preferences.