When she was just four months old, Moxxi escaped certain death by drinking toilet water.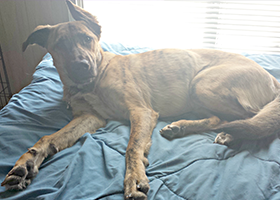 When she was just four months old, Moxxi escaped certain death by drinking toilet water.

The German Shepherd puppy had been abandoned in a home and locked in a bathroom for more than a week. She had no food and no clean water. But the determined pup fought for her life by chewing through the toilet seat to access the only source of water available to her...[Read More]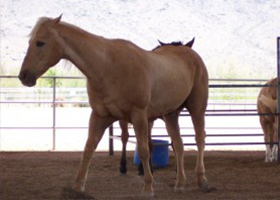 Victory for Animals! Governor Vetoes Dangerous Bill



Governor Ducey issued his first veto in office on March 30, 2015. We are grateful to Governor Ducey for standing up for Arizona animals and preventing HB2150 from becoming law!...[Read More]


Save the Date: Arizona Gives Day



Help us save the lives of homeless pets April 7th on Arizona Gives Day, when AHS joins hundreds of non-profits across the state for this powerful 24-hour online giving experience that unites Arizonans around causes they believe in. Mark your calendar or preschedule your donation today for this impactful day and rally around animals in need...[Read More]


Dreams Come True at Compassion with Fashion



Thanks to all the amazing animal lovers who helped homeless pets find their happily ev-fur after this past weekend at the 17th annual Compassion Fashion: Once Upon a Tail.

More than 1,200 royal attendees came together for an enchanted afternoon in which we raised $702,140 to support AHS' lifesaving programs and services. That's enough to save the lives of 1,664 homeless pets! Truly magical!... [Read More]


Puppy Danger Alert: Parvo/Distemper Season is Here



Spring is here and so, too, is parvo and distemper season. Canine Parvovirus, or parvo, is a highly-contagious, often fatal, viral disease in dogs that attacks the intestines. It's commonly spread via feces of infected dogs and symptoms can include diarrhea, vomiting, high fever, depression and loss of appetite. These symptoms (vomit, diarrhea, lethargy) can also be signs of the highly-contagious, often fatal... [Read More]


Butch is a mellow, middle-aged 6-year-old black Labrador who enjoys casual walks and rolling in a grassy yard. Most of the time, Butch is an extremely mellow, laid-back slug who just wants to lay at your feet. In the mood to binge watch an entire television series on Netflix? Butch is happy join you and sit contently by your side. However, when he wants attention, he will gently nudge your hand and gaze up at you with those adoring big brown eyes.

Meet Butch at the Sunnyslope Campus or call 602.997.7585 and ask for animal ID number A505569 for more information.
Hop & Shop at the Shops at Norterra
Apr. 4, 11 a.m.-1 p.m. - More Info

Foster Hero Orientation
Apr. 7, 6-8 p.m. - More Info

Be An Artist - Waggin' Wheels Event
Apr. 11, 2-5 p.m. - More Info

Phoenix Pride Parade
Apr. 12, 9:30-11:30 a.m. - More Info

Volunteer Orientation
Apr. 18, 9 a.m. - More Info

Unsubscribe from receiving email, or change your email preferences.