Despite a few minor abrasions no one would guess that Rocky had nearly used one of his nine lives this week.
E-TAILS NEWSLETTER

Rocky the 10-Month-Old Tabby was Rescued from a Car Engine!
It was a sweltering Arizona day, when AHS Emergency Animal Medical Technician™ Tami Murillo, alongside AHS Behavior Specialist Jason Davis, found themselves on an hour-long car engine rescue. Yet, it is the location of the rescue that is causing quite a stir.
Adoption Special: $5 Cats and Critters & $50 Kittens!
Adopt a new cat or critter companion! This Friday, September 20 - Sunday, September 22, AHS is offering $5 cat and critter adoptions and $50 kitten adoptions (6 months and younger) at all locations.

Local Shelters Have Reduced Euthanasia and Intake Tremendously since 2012
Euthanasia has decreased by 87 percent and intake has decreased by 44 percent in local shelters. As a member of the Alliance for Companion Animals and partner within the Fix.Adopt.Save. initiative, AHS is happy to share this amazing news!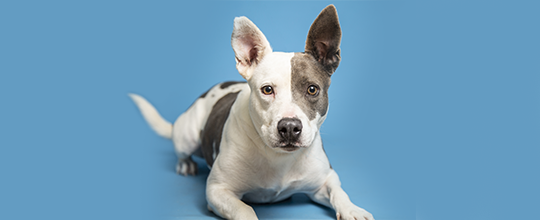 Interested in fostering Addy?
Hi friends! My name is Addy and I need a special foster to take me home because I am a candidate for SAFE Foster. That means I'd love to stay with you until I can find my forever family, or until I'm feeling confident enough to spend time at the shelter while I wait for adoptoin. I prefer to be the only dog in your home and sometimes children younger than 10 can scare me, so it's best if I'm in a home without them. I walk really well on a leash and would benefit from frequent exercise and activity. I don't have a lot of interest in toys or treats, but I LOVE people. I would do best in a home that has lots of time for me and whose family members are home often.

Foster homes help our pets heal and help save lives. Interested in becoming a Foster Hero to Addy?
Call 602.997.7585 Ext. 1041 or click here to get started.

Unsubscribe from receiving email, or change your email preferences.